Cocoa Bombs™

Silicone Mold
Be the talk of the town when you serve these fantastic Cocoa Bombs from Mobi. Comes in three different designs; Snowflake, Gingerbread Man and Holiday Tree. Fill them with your favorite cocoa powder, mini marshmallows, crushed candy canes and whatever else your heart desires.
Drop one in a mug and pour hot milk or water over the ball. The ball "explodes" with a scrumptious surprise from the inside. Another cup for me please!!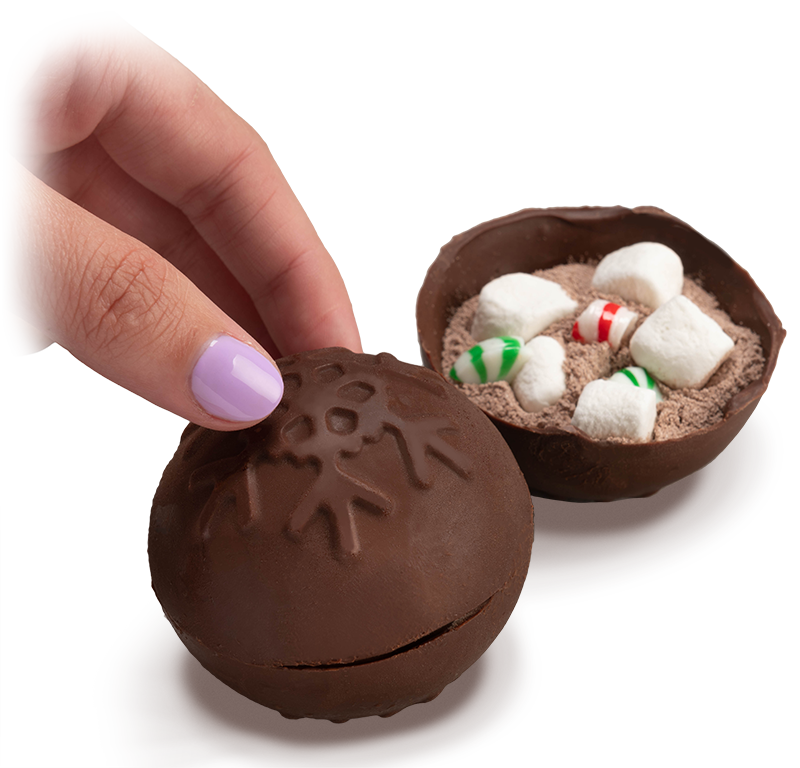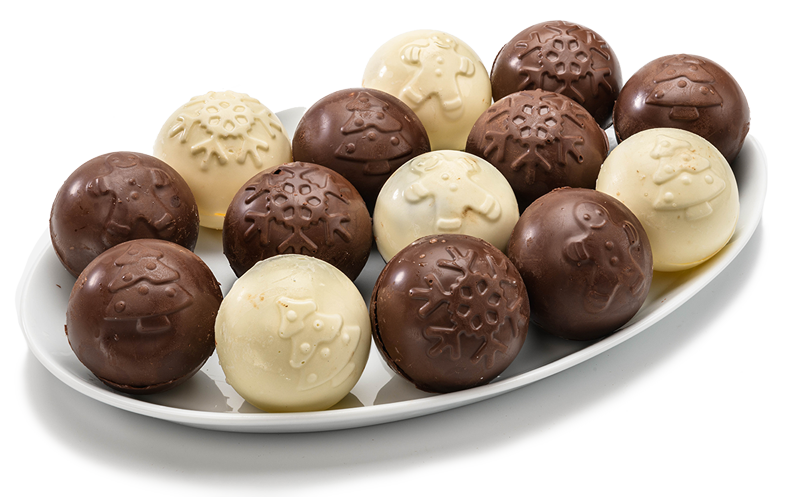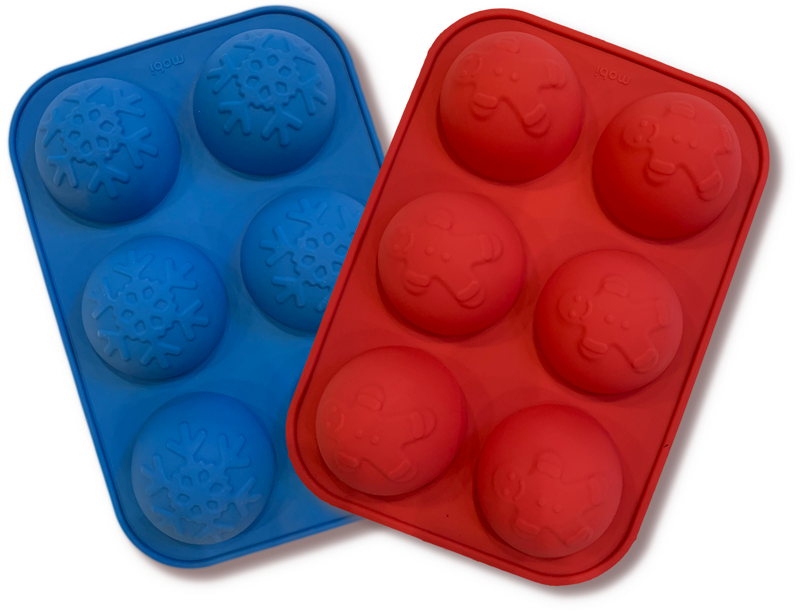 Mold cavity accommodates any packet size cocoa powder; even jumbo size
Super cute holiday décor on each "bomb"
Bomb fits in most size mugs
Easy to make; even your kids can do it
Use the mold for making solid chocolate, ice cubes and jello-shots
Every kitchen needs a gadget here or there to make cooking easier. Mobi gadgets are not only made with high quality materials but also fun to use. Using Mobi gadgets will be sure to bring a smile to your face.